1. IN PERSON AT THE PALAIS DES CONGRÈS DE MONTRÉAL
2. IN DIGITAL ON
OUR WEBSITE


EN PERSONNE AU PALAIS DES CONGRÈS DE MONTRÉAL

EN DIGITAL SUR NOTRE
SITE WEB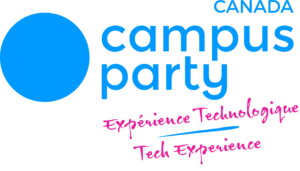 CAMPUS PARTY
TECH EXPERIENCE 2021
MONTREAL FROM 5 TO 7 NOVEMBER!
Campus Party (CP) is an amazing innovation and creativity experience with an international span. It is a catalyst that brings together courageous businesses, visionary individuals, close-knit communities, higher education and cutting-edge institutions to make a global community. The reference for students and young adults on issues of the future and conscious use of technology to change the world. 
An event with more than 30 editions in 15 countries (Italy, Germany, Netherlands, United Kingdom, Argentina, Brazil, Colombia, Costa Rica, Ecuador, El Salvador, Mexico, Paraguay, Singapore, Spain, Uruguay), more than 3 million participants worldwide. 3 days and 2 nights, 24 hours of multidisciplinary activities where students, communities, geeks, millennials, post-millennials, professionals and anyone looking to improve their skills meet to build the future together.
Campus Party has been a great success worldwide: the Guinness World Record for the largest social hackathon, +700,000 profiles in the official Campus Party community, hundreds of companies, institutions, media, universities and community partners of the event.
For the first time ever in 2020, Campus Party has gone digital and global. The digital edition of Campus Party, the largest event for innovators in history, was held simultaneously from July 9-11 in more than 30 countries around the world. A unique 24-hour live format for 3 continuous days of free live and on-demand conferences, with a global main stage featuring over 50 internationally renowned speakers from around the world.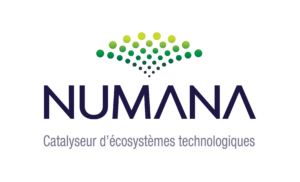 NUMANA, CATALYST FOR QUEBEC'S TECHNOLOGICAL ECOSYSTEMS

FIND OUT MORE ABOUT NUMANA BY
Campus Party Canada Tech Experience is hosted by Numana. At Numana, we are a catalyst for technological ecosystems. With our partners, we bring together people who innovate in order to create more value, for the technology industry, and for all of Quebec.
Founded in 2007, Numana contributes significantly to economic and social vitality by bringing together stakeholders from the private, institutional and public technology sectors around common goals and joint initiatives. The organisation contributes to the creation of value and promotes innovation by multiplying the bridges between the various actors of the industry in an approach by vertical markets (Quantum, connected health, intelligent and empathetic buildings etc.) and in partnership with industry leaders and clients.
Numana is also an active player in Quebec to prepare the next generation of talents in technology, through its talents industry forums and the Teknotek and Parcours Technos programs.
<
OUR_SPEAKERS
OUR_SPEAKERS
/>
ALL ACTIVITIES IN ONE PLACE!
There is no longer a difference between the online and the physical, today our worlds are parallel and connected.
In the activity area, you will find the best of all experiences, the most relevant activities for your community, creating multiple opportunities.
EXPLORE OUR PARTNERS WORKSHOPS
Our partners need you. Connect to a community that will transform the future through innovation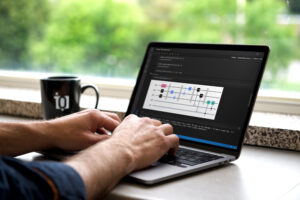 INSTITUT QUANTIQUE
INTRO TO QUANTUM PROGRAMMING
From quantum logic gates to quantum teleportation, learn how to program on a quantum computer (prerequisite, the one-hour workshop on quantum info) with a presentation from the l'Institut quantique